M ark Segal fell in love with a train station that hasn't had a passenger in more than a half century.
Weeks before the pandemic hit, the former executive chef at two Portsmouth eateries opened his own restaurant, Gravy, which joined a relocated barbershop next door in Somerworth's brick 1886 Boston & Maine Union Station. Last month, a speakeasy celebrated its grand opening in the building's basement.
"I'm a sucker for old historic buildings first and foremost, the old architecture, the charm, the warmth and the feel," said Segal, 55. "I love the idea of Somersworth. I think there's just so much going on in the energy and growth. It seems it's all heading in the right direction."
On the Maine border just north of Dover, Somersworth — once home to mills, General Electric and the tax assessor brother of horror author Stephen King — is a working-class community revitalizing its downtown, attracting new businesses and working to move beyond its grittier past.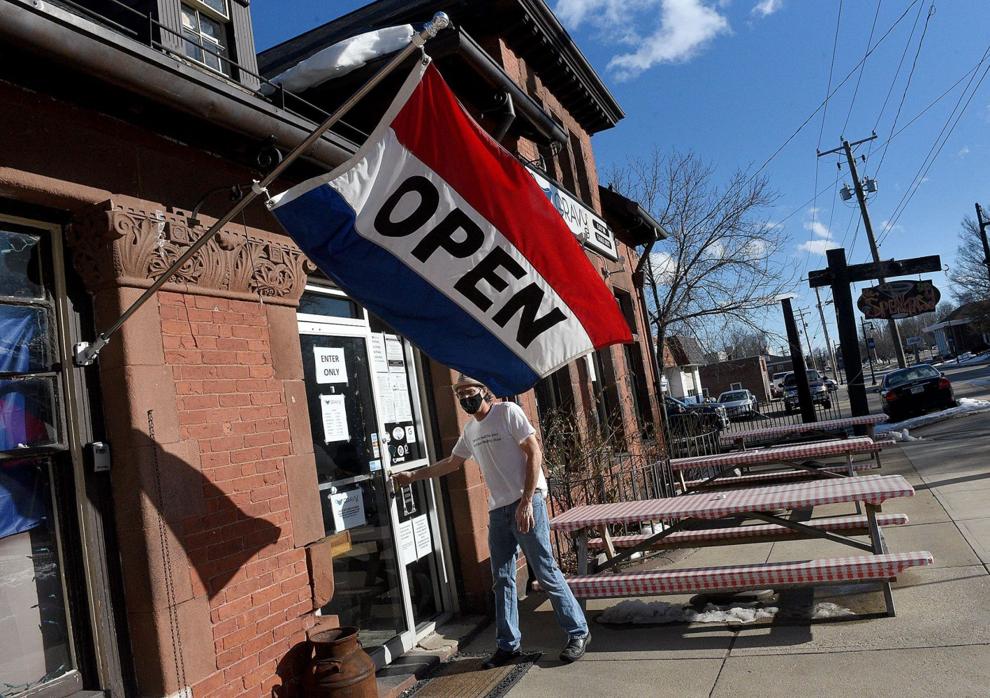 "It's like a dirty child got a good bath," said lifetime Somersworth resident Timothy Metivier, the city's code enforcement officer.
Downtown's resurgence can be tied to a change in the city's self-worth, upgrades to roads and parks, and its location as the next logical place for growth along the Seacoast.
The city's mayor hopes that three major properties sell this year: the former General Electric plant (now Aclara Technologies), the former police station and the city-owned parking lot of Somersworth Plaza — all within a half-mile of each other.
"We have three big areas of real estate in serious motion," Mayor Dana Hilliard said in an interview. "Game changers for our downtown."
Overcoming attitudes
Known as the Hilltop City, the community of nearly 12,000 also is trying to outgrow a less flattering nickname.
"This was Scummersworth — that was the joke," said Jeremy LeHoullier, 45, who was born in nearby Rochester and was one of several people interviewed who uttered the word.
"Somersworth is definitely the nicest it's ever been," said LeHouiller, whose uncle worked at the old GE plant not a mile away from LeHoullier's shop, Chromatic Dragon Games, on Market Street.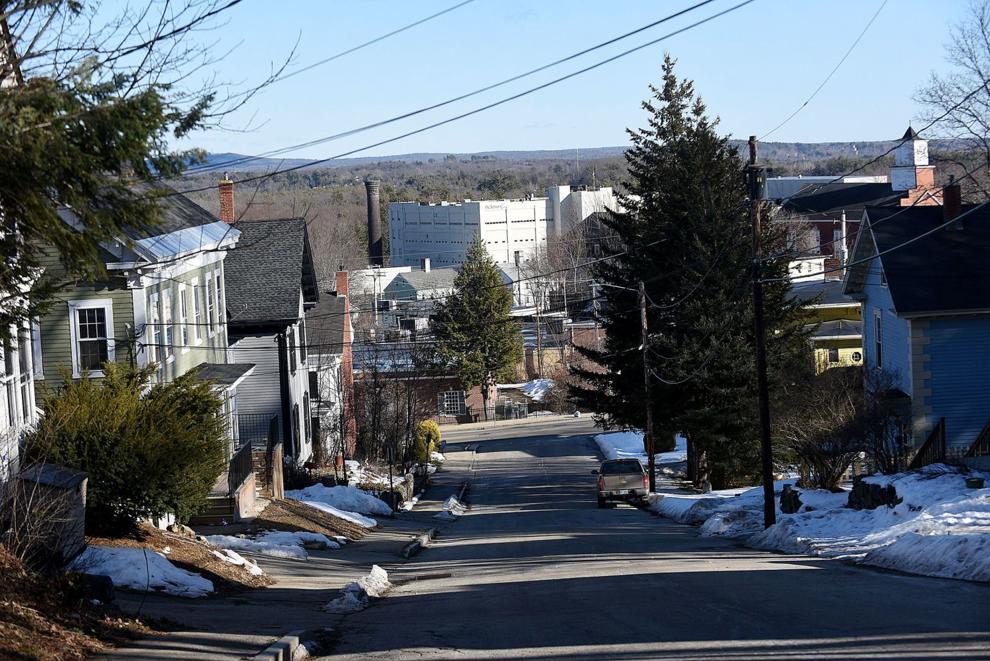 The city hit its modern-day heyday more than 50 years ago when the GE plant employed 3,000 people, mainly making power meters, according to Jenne Holmes, a board member of the Summersworth Historical Society and Museum, which uses the city's original spelling.
At shift change, "it was like ants coming off that bridge" linking the factory with Main Street, she said.
When manufacturing jobs left for cheaper locales, "New England towns like Somersworth experienced an identity crisis," Hilliard said.
"For a long period of time, Somersworth had an image problem and a lack of self-confidence," the mayor said: The city was "surviving almost on life support."
Hilliard, 49, is also the principal of Somersworth Middle School, which was named the state's best middle school in 2019.
During his eight years in office, the Somersworth native said, his team approach has centered on reinvesting in the community, including the school system, parks and infrastructure.
The goal is "creating an atmosphere that people are excited to live in" and feel welcomed, he said. "No one wants to move to a community that doesn't have a heartbeat or a soul."
Pro-business
Welcoming businesses isn't as easy as simply showcasing a ribbon cutting.
Patrick Kelly and his two brothers searched for a building they could buy to start a brewery. The trio scoured locations from Hampton to the Lakes Region.
"We selected Somersworth because we felt definitely the city was pro-business," said Kelly, who co-owns Stripe Nine Brewing.
The brothers invested more than $1 million to convert a former pharmacy in the downtown Somersworth Plaza.
"The city worked with us on a lot of the permitting and helped a new business get to opening," he said.
The mayor doesn't want people to run into roadblocks as in other places.
"For businesses or anyone moving into this community, there's not this abundance of bureaucracy that you have to navigate through," Hilliard said.
Developer Eric Chinburg, who has redeveloped more than 15 mills in three states, bought the former Hilltop School from the city in 2018 for a dollar and turned it into 22 apartments and six commercial spaces.
"Working with the city manager and the planning director, Somersworth is very cooperative and open to creative ideas on how to make things work," Chinburg said. The city also adopted a state law providing tax incentives for property owners who substantially rehabilitate or replace an old building. Chinburg qualified for 11 years of benefits with his school project.
Two decades ago, Chinburg purchased and renovated the Canal Street Mill, which today is filled with apartment renters and commercial tenants.
He also owns the former Great Falls Bleachery & Dye Works, once the city's longest-running textile operation, which has been damaged by three fires since he bought it in 2002.
"I would love to come up with a master plan that would include development of the bleachery. Within the next couple of years, we'll be putting together a master plan," Chinburg said.
Between the bleachery property and his Canal Street Mill sits the former GE plant, a property that would unite the three near the Salmon Falls River.
"I would be interested in pursuing that," Chinburg said, but he declined to say whether he's in talks with the city.
Regional economy
Somersworth doesn't exist in a vacuum.
"I think a lot of Somersworth's success, Dover's success, Rochester's success, Durham's success are very heavily related," said James Burdin, senior regional planner at the Strafford Regional Planning Commission, who oversees its economic development work.
Somersworth doesn't have the upscale shops of Portsmouth or the nightlife of Dover. The city once was part of Dover, until it split in 1729 after building a required meetinghouse.
A misspelling changed the community's name from "Summersworth" when it was formally incorporated in 1754. It became a city more than a century later.
Today, more Somersworth residents commute to Dover and Portsmouth than work in town, according to census data. More than 100 people each drive an hour or longer to work in Manchester and Nashua.
"I really wanted to be in Somersworth because it's in the middle of where I'm going to be selling," said Matt Brown, 33, who returned to open a pretzel business last month, The Salted Knot, to sell to restaurants and breweries.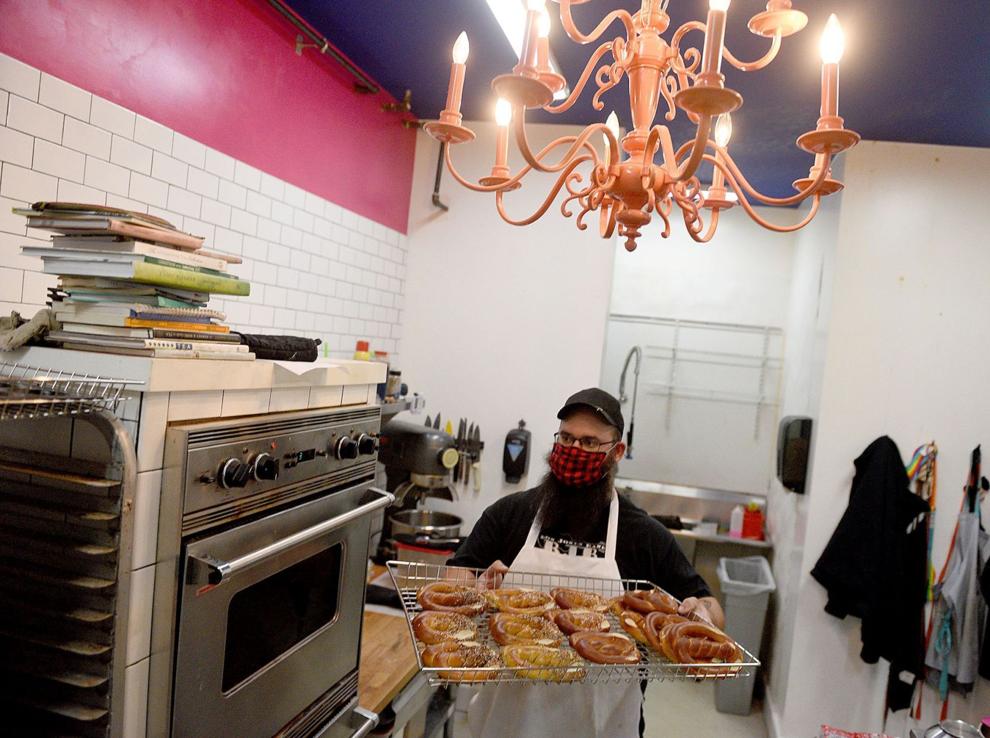 "There's a lot more businesses (now)," said the 2006 Somersworth High School grad. "Even walking traffic — there's more people walking."
Some believe it's the march north of workers and businesses seeking lower rental costs.
"I moved here because the rents were going out of control," said LeHoullier, who had lived in Dover for 20 years.
Why did he open a store in downtown Somersworth more than two years ago?
"Right location, right time," he said.
Some aren't convinced
Not everyone is sold on Somersworth's rebirth.
"I think there's so much more that Somersworth can do with the downtown," said resident Tim Perry.
Perry, who owns Somersworth Cycle Center, waited one recent afternoon in a pickup truck for family haircuts at Fast Jack's Barber Shop downtown.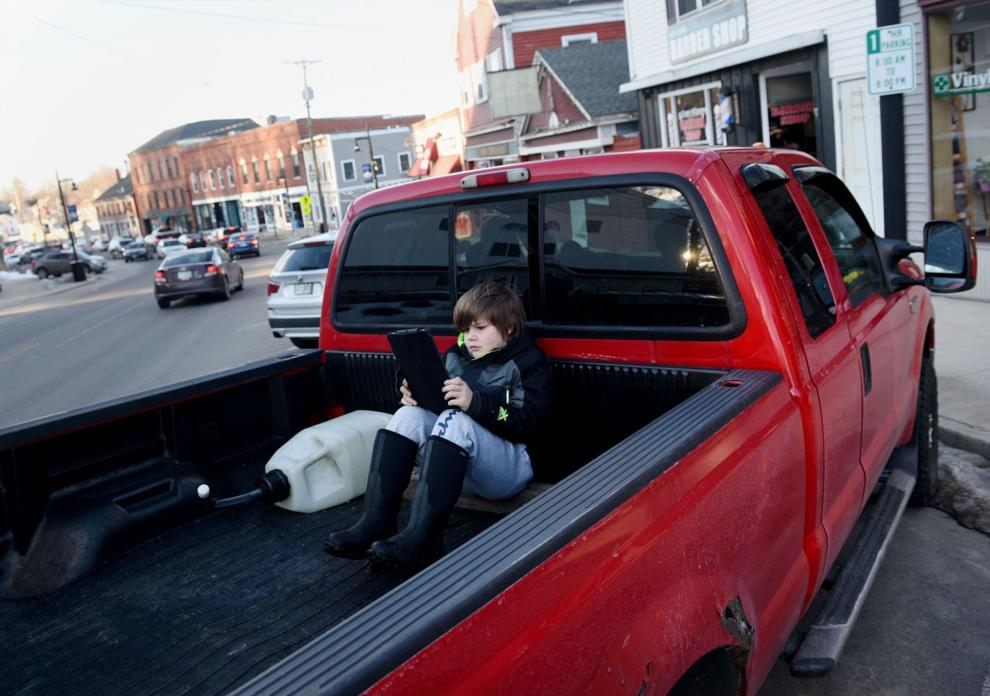 "I've seen other towns and other cities doing a better job than Somersworth's doing," said the lifelong resident, who went to school with Hilliard.
"No one needs to be making $100,000 a year working for the city," Perry said.
Somersworth had four city workers making six figures last year and is on track for five this year, led by City Manager Robert Belmore at around $130,000, according to city Human Resources Manager Linda Corriveau.
Prosperity moving north
Jesse Van Deinse has seen the region's economy shift.
At his 1886 Barbershop inside the train station, Van Deinse compared Somersworth with Dover.
"When we started cutting hair in Dover, Dover was kind of a sleepy town much like Somersworth" a dozen years ago, he said.
"Kinda saw the writing on the wall that Somersworth was slowly becoming the Dover of the past," he said. "When I moved to Dover 12 years ago, Dover reminded me a lot of Somersworth now."
He sees the northward progression.
"I noticed that trend that everything from Portsmouth kind of moved up north to Dover, and I feel like the same thing's happening in Somersworth," Van Deinse said. "Even in the just two short years we've been here, a lot more has come to town."
The mayor doesn't chalk up Somersworth's progress to mere geography.
"I'm certainly not going to water down our own ability to steer a course to success," Hilliard said. "Obviously, the shifting of the economy on the Seacoast has played into it. If this was not an attractive area, people would skip over Somersworth and land in Rochester or further north. They're landing here."
Boomerangers
About a decade ago, Somersworth native Emmett Soldati returned to New Hampshire to start the Teatotaller cafe with $8,000 raised from a Kickstarter campaign.
"Back then, this Teatotaller was a much smaller cafe down on Main Street. We were kind of on a strip of abandoned storefronts," said Soldati, who relocated the shop to High Street.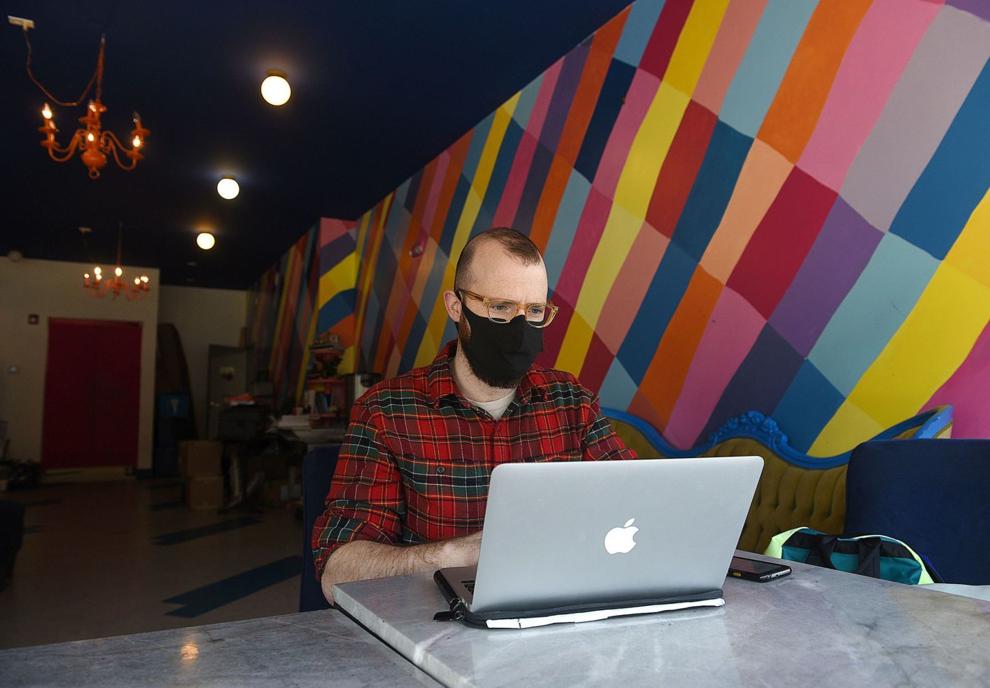 "Not a lot of folks had their eye on Somersworth 10 years ago," said Soldati, whose return home from London was inspired by his dad serving as mayor. "I was able to kind of figure my business model out, make mistakes and improve upon them and find my footing."
Since then, he has opened a handful of restaurants and cafes, including Leaven, which he later sold.
Three years ago, "I felt it was pulling teeth to get folks from Portsmouth to come up here and get folks to stay and open businesses, and then the boom just kind of started in 2019," Soldati said. "Different restaurants, a lot more artists coming in using venues in the city to host their shows or performances."
Soldati called Somersworth "the overnight success that took 10 years."
He said "a lot of us came back" to a state where "brain drain" is real.
Soldati's friend Paul Goodwin earned advanced degrees in city planning and real estate development from the Massachusetts Institute of Technology. His application and his thesis both centered on Somersworth. He spent seven years in Boston working in real estate development before moving back to Somersworth last year.
"We go out and get these global skills and experiences, but where are they most valuable?," said Goodwin, 32. "They're clearly more valuable in Somersworth … than in places like Boston."
So, he said, "I want to come back, working on making these towns live again."
Young professional influx
The city's fastest-growing age group is 30 to 35, according to Robin Comstock, the city's economic development manager.
"Our rapid growth is from young professionals," she said.
"Somersworth is more affordable than Portsmouth and Dover, and so it's attractive to young professionals, and there's good jobs here as well," she said.
That includes more people working on the "Medical Mile" along Route 108, which includes a mix of medical companies and doctors' offices.
Away from downtown, thanks to the pandemic, John Neister is expanding his company.
Far-UV Sterilray can put a light into an occupied room and disinfect the air in one-eighth of a second to make it safe for humans.
"Before the pandemic, no one cared," said Neister, its president. "After the pandemic, we've gotten worldwide attention."
He sought help from the federal government to invoke the Defense Production Act to get the company "in high-volume production" and perhaps expand operations to the GE building.
Instead, the company is doubling its 10,000 square feet of space in Somersworth and soon adding 10 to 20 employees to its existing 20-person workforce.
The company moved from Dover to Somersworth in 2017 because of the building's layout and its location in an economic revitalization zone.
"It does give us some tax breaks," Neister said.
Record number of permits
Somersworth saw a record number of building permits in 2020 — from kitchen upgrades to single-family homes.
Beyond downtown, a new 86-home subdivision, called Villages at Sunningdale, sits on a former golf course and is about 75% sold. Prices start in the high $300,000s, and visitors are greeted with a sign warning of turkeys crossing the road.
"Dover and Portsmouth are becoming so overpriced, and people are being pushed out to other towns," said Michelle Normandin, a Realtor at The Gove Group, the listing agent.
About half the buyers are from New Hampshire and the remainder from other places, including Texas and North Carolina, she said.
"It's a lot of buyers who are losing every time they put in an offer, they lose a house, so they are building," she said.
People are "exiting Portsmouth, Seabrook and Nashua and they're moving north," Metivier said. "Teleworking has opened some people's eyes up. I don't need to live near the city or need to live near commuter rail to Boston."
But for people who do need to commute, Amtrak's Downeaster stops in Dover on its way to Boston's North Station.
Little Indonesia
Some people want to put Somersworth on a world map.
Close to 3,000 people of Indonesian descent are living in the Somersworth area, according to Raude Raychel, founder and president of Indonesian Community Connect.
She wants to build a place to share their heritage and attract tourists.
"The Chinatown concept came to mind," complete with a welcoming gate, Raychel said.
She hopes to soon rent space on Main Street for a proposed mini-cultural center.
She knows of at least 10 businesses that would relocate or start new in a proposed Little Indonesia district. Potential sites mentioned include the former police station and the parking lot of Somersworth Plaza, both locations the mayor said others have interest in purchasing.
A city committee is studying the issue.
"We haven't defined a specific location for Little Indonesia," the mayor said.
Kelly at Stripe Nine said he would support locating it at the plaza's parking lot.
"It just brings more people in" to spend money, Kelly said.
Proud past, hopeful future
The city's past can be found not only in its architecture but in the city's impressive museum, which boasts 19 rooms featuring everything from high school sports uniforms to an 1860s fire pumper that was pulled by hand. GE's legacy is well represented. GE power meters can still be found at the city museum — incorporated into lamps given out to retirees.
But Somersworth doesn't want to be stuck in its past.
Today, the city has become the target of several developers, according to Metivier.
"And that interest is contagious," he said. "As much as cancer spreads, so does good ideas. Good ideas and good intentions are contagious."
The mayor said people needed to crawl first toward improving the city before they could run.
"We're clear on the direction we're going at," Hilliard said. "We're walking slowly down the path of our success."