Hyderabad mosques offering more than just prayers | Hyderabad News
[ad_1]

HYDERABAD: Cutting across religious lines, mosques in Hyderabad are offering a range of services from healthcare to libraries for everyone.
Mosques in Hyderabad are gradually evolving from being mere places of religious activity to centres of social, economic and community service and development. Their role in society is now manifold. At least 25 mosques have come forward to open health clinics once the lockdown norms are relaxed. From offering coaching and opening libraries for students appearing for competitive examinations to running health clinics, gymnasium and yoga for women and serving Covid-19 patients with isolation centres to providing mid-day meals to students, many city mosques are coming to the aid of those in need
Jama Masjid, Salarjung Colony:
The
Jama Masjid
at Salarjung Colony doubles up as a sort of e-Seva centre. The
mosque
regularly takes up drives for online applications for enrolment of voters, scholarships and pensions. It also conducts online classes for students. It has set up a coaching centre to train students in multiple subjects.
Mosque committee head Muhammad Abdul Majeed said soon the mosque will run a superspeciality clinic. Eight doctors, specialists in different medical fields, have agreed to provide free consultation to patients, he said. In association with MS Education Academy and Siasat, the mosque has introduced the "Education @ Mosque" concept by holding online classes during lockdown.
Masjid Ishaq:
Masjid Ishaq at Nawab Saheb Kunta runs a mid-day meal centre for schoolchildren regardless of their caste or creed. The mosque took up the initiative after the state government closed schools as part of containment measures. Since many poor students lost access to nutritious mid-day meals provided at government schools, the mosque came forward to continue with the scheme till the schools are reopened.
"It is the first midday meal programme launched from a mosque in Hyderabad. Mujtaba Hasan Askari, managing trustee of Helping Hand Foundation, which is funding the mid-day meal scheme, said the mosque also runs an exclusive women and children health centre.
The menu is based on the diet recommended by UNICEF and includes rice with dal, vegetables and boiled eggs.
Masjid Muhammadi: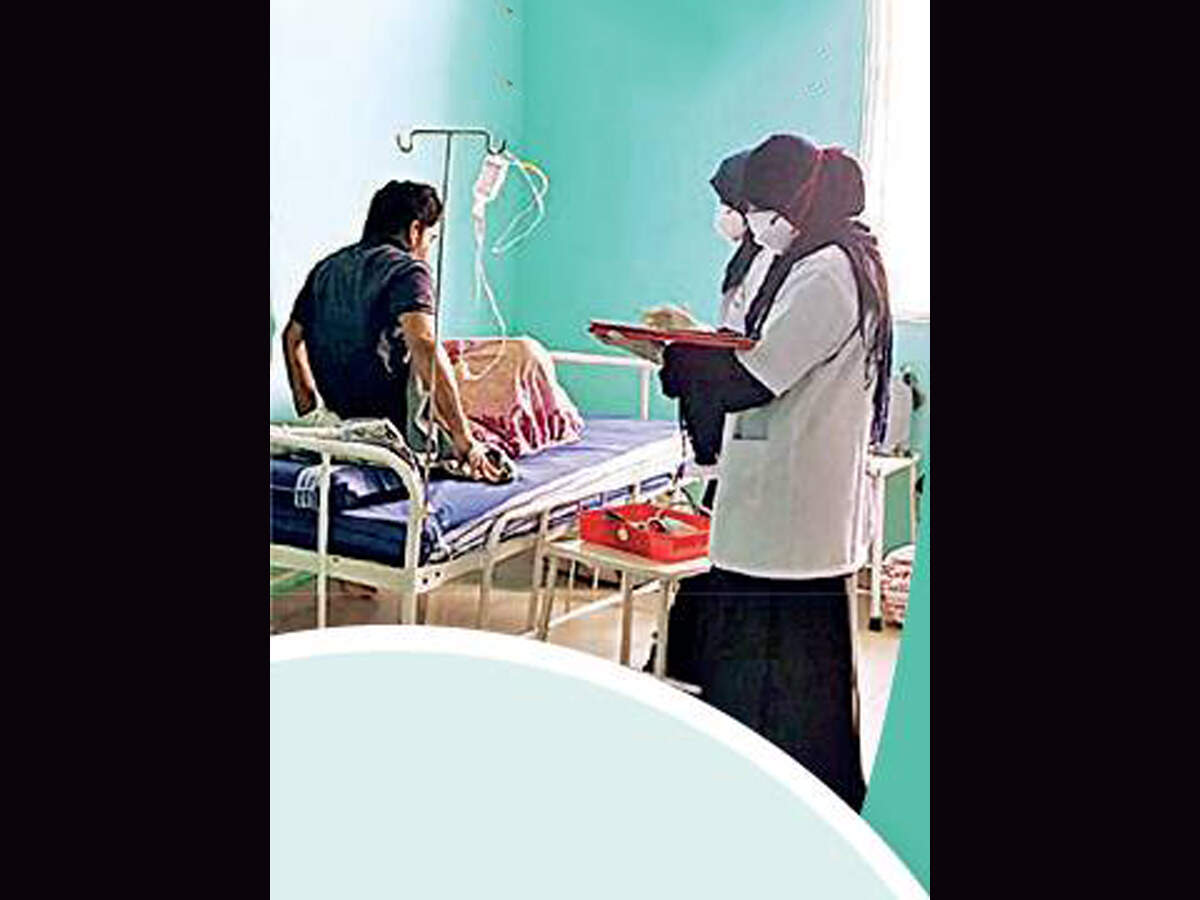 The Masjid Muhammadi at Attapur shot into prominence after it opened an isolation centre for Covid-19 patients at a time when patients and attendants were running from pillar to post for quality treatment. The centre is equipped with all medical facilities including oxygen. People across religions can avail this facility. As all services are free, patients collectively saved about Rs 90 lakh, which otherwise they would have spent on hospital bills.
The 40-bed centre was jointly set up by Rotary Club of Hyderabad Deccan, SEED USA and Helping Hand Foundation. Medicines and food were also provided free. An expert dietician supervised the food supply, while senior physicians monitored patients' health. An ambulance was also kept ready to shift patients to tertiary care centres if needed.
Sainath (29), resident of Tarnaka, who was admitted to an isolation centre, said he was cured of Covid-19 without spending a single paise from his pocket.
Jama Masjid, Chowk: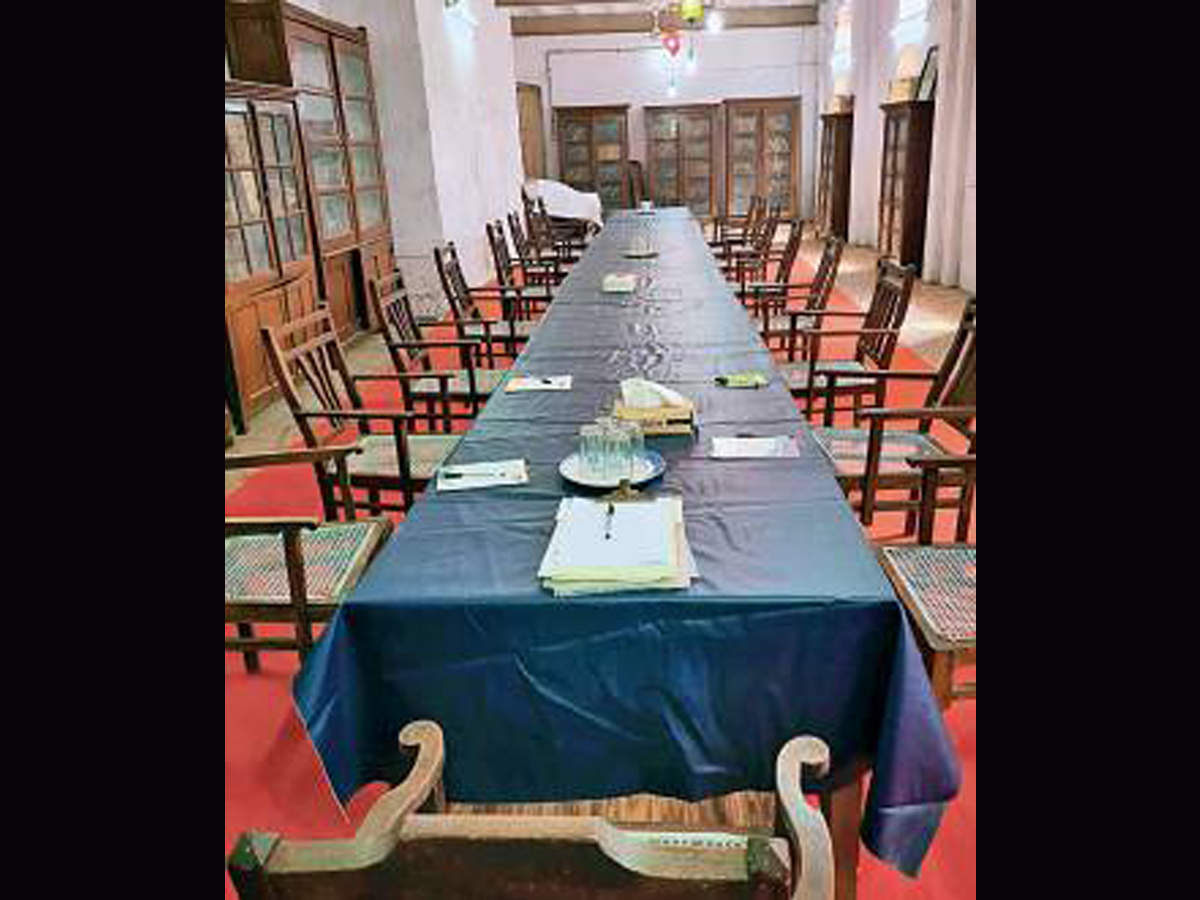 This 200-year-old mosque, popularly known as Chowk-ki-Masjid, has set up a library for the benefit of research scholars, particularly those involved in studying Hyderabad of yore and history of Deccan. It has a collection of rare 4,500 books.
According to Munawar Hussain, president of the mosque committee, the idea behind opening the library is to help students and research scholars. "Currently the library is closed due to lockdown norms. Once reopened, we will assess the demand and procure books on various subjects. We also plan to run a health clinic and a coaching centre for students appearing for competitive examinations," Hussain said.
Educationist and Salar Jung Museum Board member Zakir Hussain said a group of Muslim elders, educationists and philanthropists held a meeting recently and decided to open health care centres, coaching centres and study centres at various mosques across the city. Twenty-five mosques have agreed so far, he added.
Masjid Muhammed-E-Mustafa: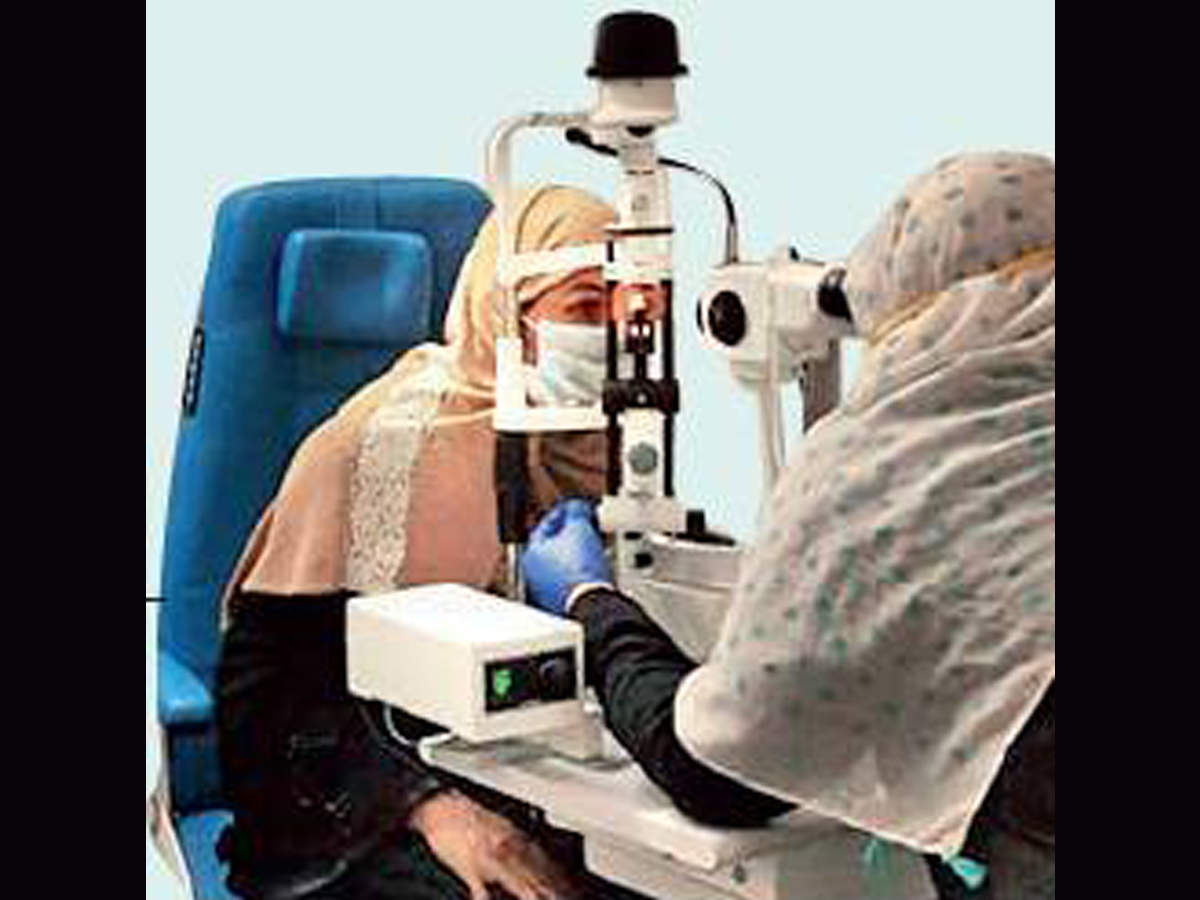 Located at Wadial-Mahmood in Rajendranagar, Muhammad-e-Mustafa mosque has to its credit the first community level ophthalmology centre for primary care. The eyecare centre has facilities to screen for refractive errors, cataract, glaucoma, diabetic retinopathy and other visual impairments. Mucormycosis screening is also going on.
The outpatient facility is available two times a week (Monday and Friday) under senior ophthalmologists and ocular surgeons. Poor patients with visual impairments are provided free spectacles. It will also assist people with visual impairment for surgeries free of cost.
"Identifying and treating patients for glaucoma is also at the mosque centre," said Dr Arshiya Akbar, senior ophthalmologist and oculoplastic surgeon associated with the mosque eyecare program.
Patients with long standing diabetes and hypertension get priority in screening for retinopathy and glaucoma. So far, the mosque centre has provided free spectacles to over 200 patients and cataract surgeries to about 50 patients.


[ad_2]

Source link