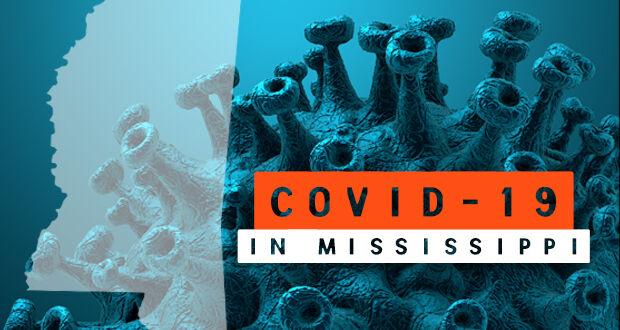 BROOKHAVEN — It is hard to even describe the stress experienced by the frontline healthcare workers during the height of the pandemic at the King's Daughters Medical Center (KDMC). CEO Alvin Hoover said the hospital used to average 5-7 deaths per month. In January, they saw 25 deaths.
"The tragedy we have seen is nearly unspeakable, minute-by-minute, hour-after-hour, and day-after-day," Hoover said. 
In January, all the ICUs in Jackson were full, so KDMC started taking ICU patients from more distant communities such as Grenada, Union and Choctaw. 
"That put tremendous stress on the staff," Hoover said. "We went as high as 13 ICU patients with 12 patients on a ventilator at one time, which was unheard of. It was exhausting the staff. Then one day when we had 12 ICU patients and every room in the emergency room full, we had a wreck on 1-55 that injured six people, including children. At same time, another ambulance brought in a patient with anaphylactic shock who couldn't breathe, and had to be intubated immediately. We have really busy times occasionally, but that was a perfect storm of disaster events."
Hoover said the kind of stress employees under were under was particularly bad that day, but every day was difficult. When it was okay for him as administrator to get back on patient floors and see what was happening, he would check up on staff and let them know how much they were appreciated. 
"No matter who you looked at, they were exhausted," Hoover said. "You could tell they were worn out. Everything they were doing was hard. From the ICU nurse perspective, they had four deaths in one day. That never happened here before. The day before a person died, and the day before that, two more died. It makes you feel so helpless when people come to your place to get well, and they don't get well."
Chief Nursing Officer Cheri Brooks said it wasn't even possible to provide the normal level of staffing for the ICU. The year before Covid, the average might be three people in the ICU with one on a ventilator. March and April of 2020, they had 11 ICU patients while they only have eight beds in ICU. Three had to be housed in the ER.
"We only had five ventilators before this started," Brooks said. "There was a lot scrambling to be better prepared with equipment, as well as with staff. We never needed staff for eight ICU beds until we did. Our COVID unit outside the ICU used to be primarily medical and pediatrics. It became a 23-bed COVID unit. Before we might have had four patients per nurse who were sick enough to be hospitalized, but not nearly as sick as these COVID unit patients. 
"Family members were in a panic. The phones rang around the clock with various family members wanting to talk to the nurses. That was a complicated situation. We started using iPads to do Facetime so patients could see and speak to family members."
In this tight-knit community of 12,000, staff often knew their patients and sometimes their patients were relatives. Several had a grandparent, parent or husband hospitalized. 
Because of restrictions to prevent the spread of COVID, the visitation ban applied to every patient in the hospital including those in labor and delivery.
"You talk about some upset grandmas when they couldn't visit their daughter while she was delivering a baby," Brooks said. "That was quite traumatic for everyone involved. We cut back on a lot of elective surgery, but some surgeries couldn't be avoided. Patients couldn't be visited unless it was a life-threatening situation. It goes against the grain, especially for us Mississippi people who expect to have a family member with us. It was hard for nurses used to working with patients and family as a team."
Asked about whether COVID healthcare workers are going to be at higher risk for post-traumatic stress disorder (PTDS), Brooks said they are all somewhat shell shocked. 
"I'm sure there are a lot of nurses in this hospital, myself included, who have never cried as much at work as we have cried in the past year," Brooks said. "We have wonderful chaplains who work with us. It helps that we have a strong Christian faith that is part of our mission. It is part of our values. We have a prayer overhead every morning, noon and evening. Pretty much, you hear everyone stop and listen. I think we all leaned on faith, each other and our chaplains."
It helped that there were also successes, even with some of the sickest patients. One COVID patient, a preacher, was in ICU on a ventilator, went off the ventilator, back to the floor, got worse, and had to be put on the ventilator again.  After about two months of care, he was able to go home, and ended up having to come back three weeks later with a gallbladder attack. Today he is healthy and well, preaching again.
The hospital is planning a celebration, and has asked the patient who inspired them by surviving to come back and share his story.
"He was aware of the ICU nurses when he wasn't even completely awake," Brooks said. "When he comes for our celebration, we will video it because we won't be able to have a big crowd there to listen, but we want to share it with all the staff. A lot of staff touched his life while he was here, and he touched a lot of lives when he got out. It was our miracle."
Brooks said another thing that helps is that the staff consider themselves family, and treat patients as family.   
A huge game changer for patients and staff was when better treatments came on board. The hospital was an early adopter of using the Bamlanivimab (BAM) Monoclonal Antibody Therapy early in the progression of the disease to prevent patients from needing hospitalization. The ER staff provided 750 doses of this.
 "Every doctor in town was sending us patients testing positive, but not sick enough to be in hospital," Brooks said. "We were giving 3, 6, 9 BAM infusions a day, and it was working, keeping patients out of the hospital and getting them well quicker."
Hoover said the same day of the surge of patients from the traffic accident, they had a clinic going to give the monoclonal antibodies to 12 patients.
"The ER staff was committed to do that because they knew they were helping people not suffer the massive bad outcomes from the disease," Hoover said. "Each patient needs a couple hours for the infusion. It took a lot of time and space in an already packed environment, but we were committed to making that happen." 
The nurses loved providing the infusions, Brooks said. It was a happy thing. 
Hoover interacts with other administrators across the state, and says their story could be the story of any of these small, rural hospitals. They have all seen bad COVID times, but staff stood up and provided exemplary care. 
"It is a credit to healthcare workers across the state and the country that they have been able to cope with this pandemic," Hoover said.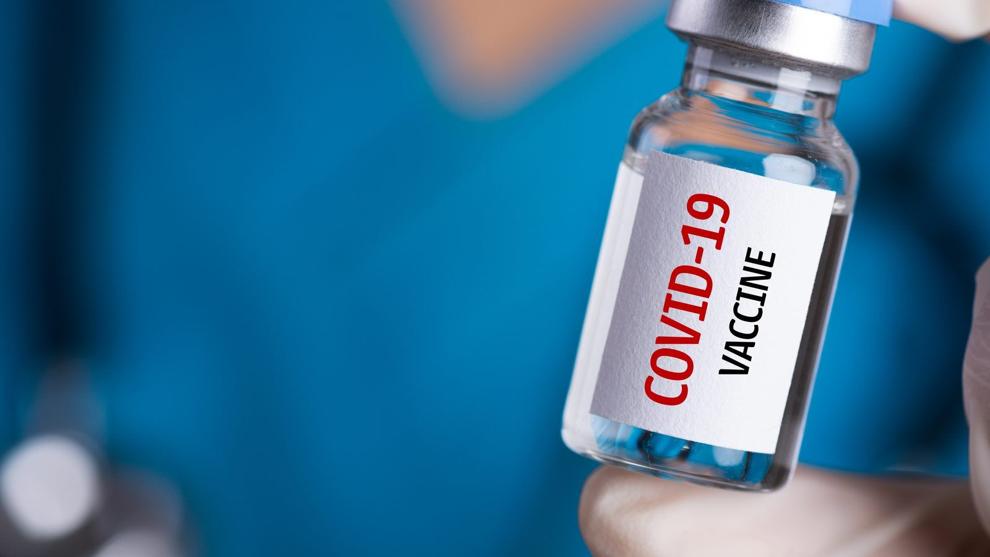 Vaccines are safe and effective, and need to be taken to protect yourself and others
Dealing with the worst pandemic in 102 years took a tremendous toll on healthcare workers. At King's Daughters Hospital, being able to vaccinate people was a huge relief. Medical and clerical staff already burning both ends of the candle volunteered to give shots and help with paperwork. 
Hoover said it was tremendously rewarding to see the smiles on the faces and the excitement of the people most at risk—those 65 and older—when they were able to get their vaccinations.
"For some, it was their first time to be out of the house in ten or twelve months.," Hoover said. "They were so grateful and hopeful to be grabbing part of the normal life back. These were the most rewarding days of our career in healthcare."
He is somewhat sobered by people who don't understand how serious COVID can be, and have decided against getting vaccinated. Some have also gotten COVID fatigue and are not wearing masks or social distancing. 
"People need to be more cautious as they go about their daily lives until we get this under control," Hoover said. "As healthcare workers, we believe the vaccine is safe and effective. I would make an appeal that hesitant people take it. The flu is very contagious. This past year across country we only 1,364 cases of flu when the year before we had 130,000 cases and the year before that we had 500,000 cases of flu.
"But while we were beating the flu, COVID was beating the heck out of us. Some people say COVID is not that bad. COVID is so much worse than the flu. You don't know how you will respond. You might be asymptomatic. You might a long hauler. Being young doesn't protect you. We saw deaths in people 27 to 90 plus years old. Probably close to half of the COVID deaths in our hospital were people less than 60 years old." 
Some people have urged others to get vaccinated to prevent the physical and emotional toll on healthcare workers. But that may be too abstract for people who don't understand what healthcare workers have gone through. Brooks said do it for your own family. The hospital saw the deaths of single parents who left children behind.
"Think of what it will do to your children if you are lost," she urges. "What would it do to your mother and father to lose you? What would it do to your spouse?" 
KDMC has given more than 8,300 first and second doses of the vaccines so far.