Doctors' Office Is Still the Top Choice for Most of the Public Seeking Health Care
[ad_1]

Today, Americans don't need to make an appointment at the doctors' office to see a clinician — they can head to their local drugstore or even open up their laptop or smartphone.
But even as people's health care options multiply, doctors' offices remain the public's favored site of care, according to a new Morning Consult survey that indicates more than half of U.S. adults would choose the traditional setting over retail health clinics or urgent care centers for a handful of health services.
That includes 70 percent of adults who said they'd choose a doctors' office for wellness checkups or physicals; 67 percent who said the same for blood work; 62 percent for diagnosing and treating common illnesses like the flu; and 56 percent for vaccinations — an aspect of health care that retail clinics, in particular, have worked to expand their reach in over more than a decade.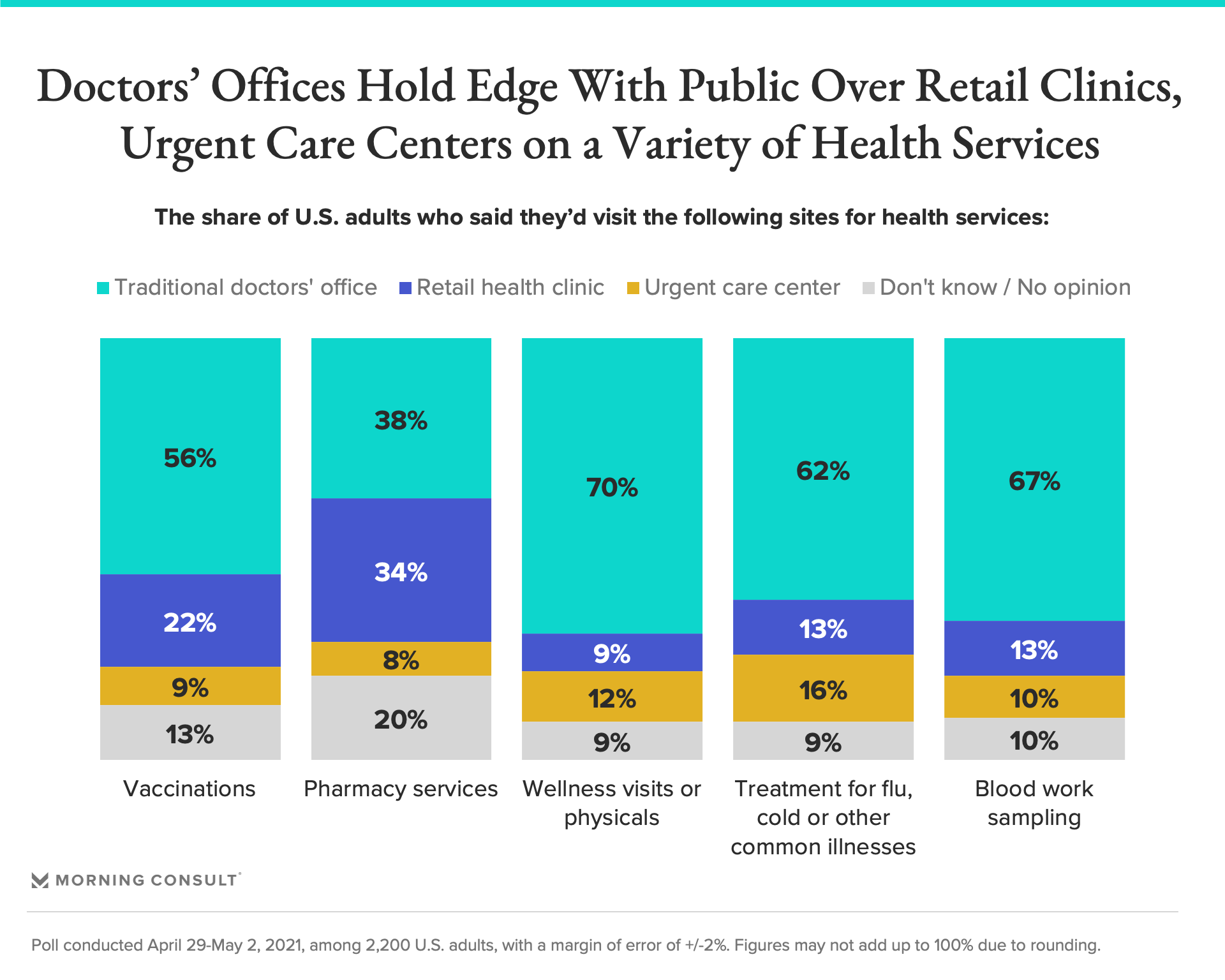 The public had mixed opinions when it came to pharmacy services, with 38 percent of adults saying they'd go to a doctors' office and 34 percent saying they'd go to a retail clinic. Just 8 percent said they'd default to urgent care.
And when it came to the second most popular choice for care, adults were split. Respondents were slightly more likely to choose an urgent care center for common illnesses and wellness visits, while they were more likely to pick a retail health clinic for vaccinations or blood work.
How much patients pay for care is, of course, key, with 84 percent of adults saying the cost of services is somewhat or very important when it comes to retail health clinics.
But the findings also suggest trust may play a role in determining people's preferences: 15 percent of adults said they place "a lot" of trust in retail health clinics, far below the 59 percent who said the same of their primary doctor.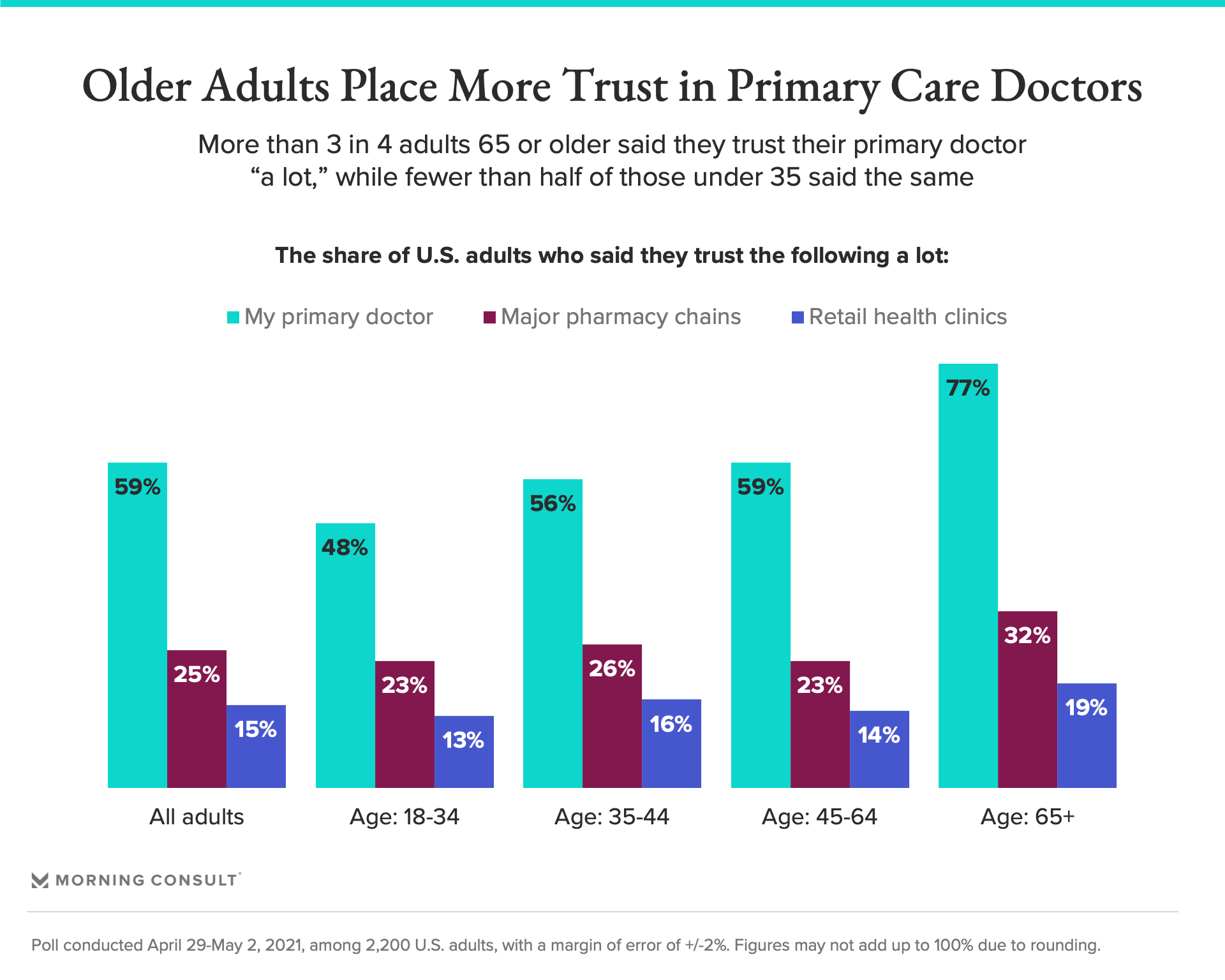 As a whole, 3 in 4 of adults said they at least somewhat trust the health care industry, though younger adults were less likely than older adults to say they trust the industry, their primary doctors, retail clinics or pharmacies.
The survey also highlighted a generational divide in where the public prefers to seek health care. Adults under 35 were less likely than older adults to say they'd go to a doctors' office for these health services, and more likely to say they don't know where they'd go.
There was, for example, a gap of more than 30 percentage points between adults under 35 and those 65 or older when it came to their preference for getting a wellness visit, treating a common illness and getting blood work done at a traditional doctors' office. Roughly half of adults under 35 said they'd go to a doctors' office for such care, compared with more than 4 in 5 adults 65 or older.
The survey was conducted April 29-May 2 among 2,200 U.S. adults and has a 2-point margin of error.
[ad_2]

Source link