Dartmouth has 'no plans to revisit' Dr. Seuss author's name on medical school
[ad_1]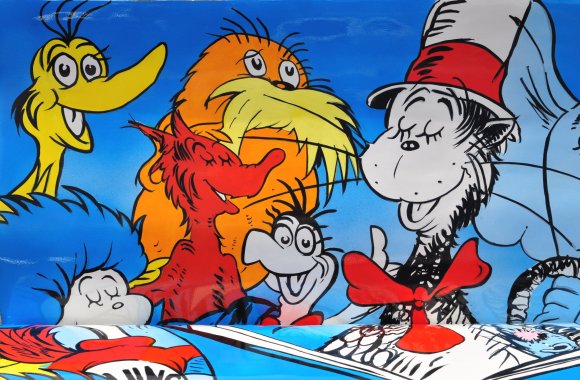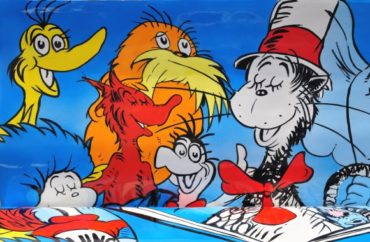 He has 'inspired a love of reading and storytelling for generations of children'
Theodor Geisel's works as Dr. Seuss are going down the memory hole, scorned by his own descendants, after a relatively short pressure campaign branding them racist.
But at least the otherwise progressive author hasn't suffered the ultimate insult from an institution of higher education.
Dartmouth College has "no plans to revisit the use of the Geisel name on campus," Diana Lawrence, associate vice president for communications, wrote in a campuswide email cited by Inside Higher Ed. "We continue to explore opportunities to contextualize and educate from this chapter of the Geisel legacy."
Its Geisel School of Medicine is named for Geisel and his wife Audrey and will remain that way, at least for now. Lawrence shows the common sense that's often missing in higher education – that a few views deemed objectionable decades later shouldn't cancel a person's lasting accomplishments:
The work of Theodor Geisel has inspired a love of reading and storytelling for generations of children throughout the world. While he produced works of compassion, empathy, and tolerance, some of his work perpetuated offensive stereotypes. As we work toward a more just society, we must recognize and learn from his shortcomings in addition to his achievements.
MORE: Study claims Dr. Seuss and his books are racist
Geisel has often been a role model for political progressives. A 2013 feature in Truthout, the first digital news organization to unionize, said the author's works as Dr. Seuss "without a doubt … played a role in sensitizing [generations of activists] to abuses of power":
Some of his books use ridicule, satire, wordplay, nonsense words and wild drawings to take aim at bullies, hypocrites and demagogues. He believed that children's books should be both entertaining and educational. His most popular children's books included parables about racism, anti-Semitism, the arms race, and the environment. His books consistently reveal his sympathy with the weak and the powerless and his fury against tyrants and oppressors. Many Dr. Seuss books are about the misuse of power – by despots, kings, or other rulers, including parents who arbitrarily wield authority. His books teach children to think about how to deal with an unfair world.
The feature recognizes that Geisel "also got swept up by the country's anti-Japanese hysteria" in World War II, presumably one reason for his estate's removal of six books from publication on the vague charge of "hurtful and wrong" depictions.
But it also notes that "a decade before the modern civil rights movement," in a university lecture, Geisel "urged would-be writers to avoid the racist stereotypes common in children's books and opined that America 'preaches equality but doesn't always practice it.'"
Look at "Horton Hears a Who" more carefully:
Despite Geisel's racist caricatures of the Japanese during the war, he was horrified by the consequences of the atomic bomb dropped on Hiroshima and came to sympathize with the helplessness of the Japanese when he visited the country after the war. His changing attitude is evident in Horton Hears a Who, which Geisel dedicated to a Japanese friend. In the book, Horton represents the US government's effort to rebuild Japan as a democracy. ("I've got to protect them," Horton says, "I'm bigger than they.") Other jungle animals in the story oppose this effort, preferring revenge or indifference – much like many Americans at the time.
Read the Inside Higher Ed report and Truthout feature.
MORE: Professor's book ponders 'Was the Cat in the Hat black?'
IMAGE: Ron Ellis/Shutterstock
Like The College Fix on Facebook / Follow us on Twitter


[ad_2]

Source link