At least 12 shot, 2 fatally, at Chicago business
[ad_1]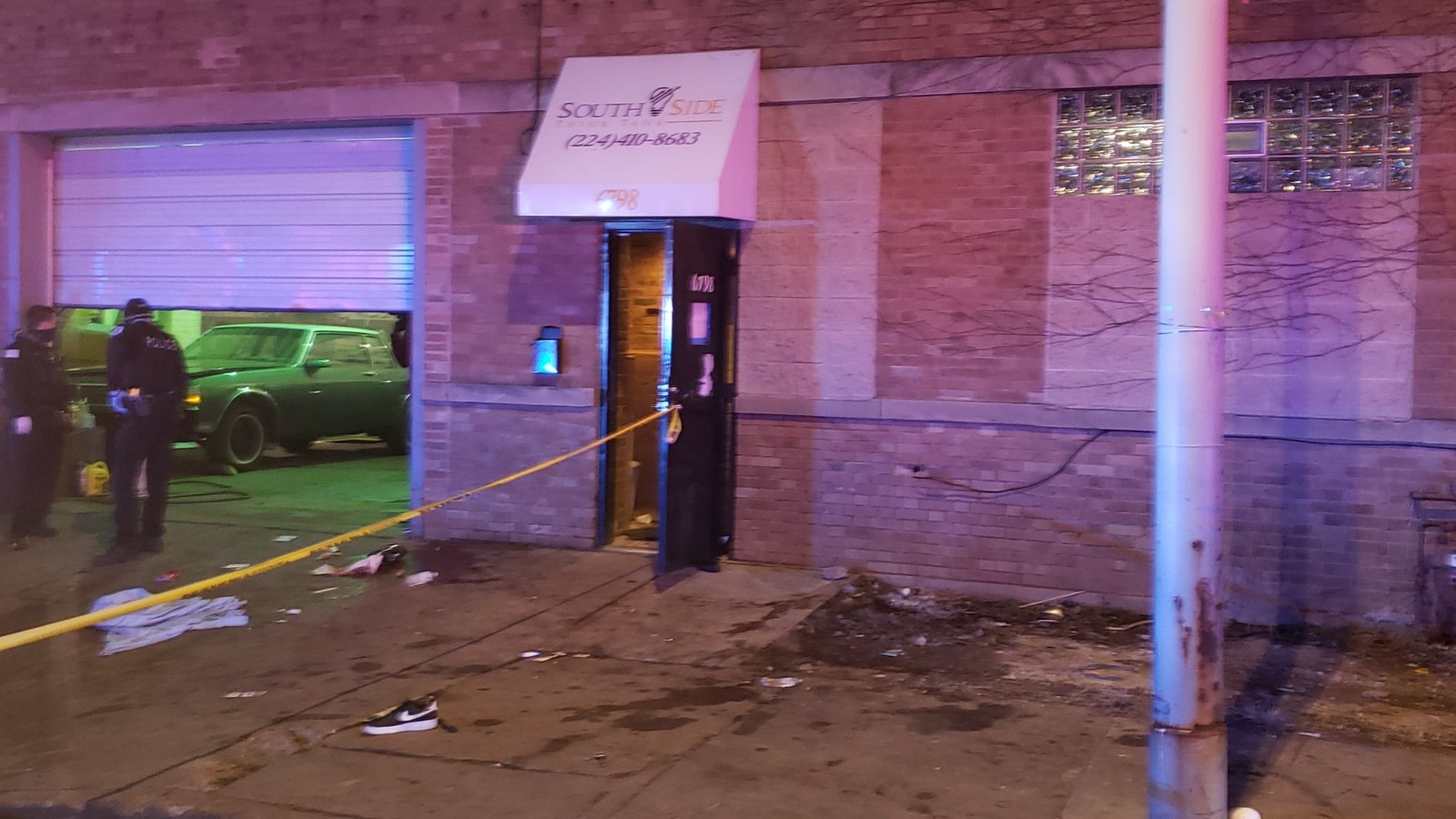 Katherine Rosenberg-Douglas

Chicago Tribune
CHICAGO — At least 12 people were shot, two of them fatally, inside a building in the Park Manor neighborhood on the South Side, police said Sunday.
At 4:43 a.m. Chicago police officers and firefighters responded to a business in the 6700 block of South Chicago Avenue, according to representatives from each agency.
"One of the patrons began to shoot inside the building striking multiple people. There were a total of 12 victims struck by gunfire," Officer Jose Jara said in an email Sunday morning.
Jara said the people who were shot were as young as 20 and as old as 44. At least one person suffered a graze wound and declined medical attention.
The Fire Department called an EMS Plan 3, which automatically dispatches 15 ambulances, a district chief, media affairs, the chief paramedic, trucks and engines.
EMPS Plan 3 has been secured (multiple gunshot victims transported to area hospitals; 2 deceased). No further information at this point 4-1-10. pic.twitter.com/QjovYF13Tw


— Chicago Fire Media (@CFDMedia) March 14, 2021
Fire District Chief Juan Hernandez said ambulances took eight adults, both men and women, to area hospitals in conditions ranging from serious to critical. One person had died at the business and Hernandez said another person firefighters were taking to a hospital died.
Hernandez said it appeared there had been some type of a party going on in or near the business, which looked to be an auto body shop or mechanic, with an overhead door leading to a garage space. The party had been going on in an upstairs area either next door or separate from the garage area, he said.
"It appeared to be some type of a party … it was a chaotic scene when paramedics began doing triage," Hernandez said. He didn't estimate the number, but there were still plenty of partygoers around when crews arrived.
Red and black balloons could be seen on the ground outside the business, along with a single shoe.
"There were several vehicles that were being repaired or fixed next to it, and that's where the party was," he said.
Hernandez said he expected the total number of people shot could grow, as some people who may have left the business show up at area hospitals on their own later in the day.
"Police are investigating now as to what occurred, or how it occurred," Hernandez said.
___
(c)2021 the Chicago Tribune


[ad_2]

Source link