In my line of work, I spend *several* hours online. When I'm not on my laptop, chances are you'll see me scrolling through my phone. Not gonna lie, my screen time can get pretty intense. In fact, as I'm typing this, I checked the numbers using an app and on average, I found out that my screen time is up to 13 hours and 34 minutes a day. (Yikes!) 
And I know you might think that the quickest solution to this is a simple detox. "Go offline" and "Focus on activities that don't involve a screen" are probably some suggestions that come to mind. But as someone who works in social media and digital publishing, these are definitely easier said than done. Luckily, I recently discovered EyeCare, a Google Chrome extension that'll help address all these concerns and more. Keep reading to know what it's all about! 
What is the EyeCare Google Chrome extension?
EyeCare's main purpose is to remind you to take work breaks following the 20-20-20 rule. According to Google, "Every 20 minutes, take your eyes off your computer and look at something 20 feet away for at least 20 seconds." The goal is to make sure that even during long hours of work, you still get to set aside some time for yourself and your health. Because obvi, your wellbeing should be a priority! 
Continue reading below ↓
Recommended Videos
Once installed, you can enable EyeCare and customize the settings based on your preference. Personally, my breaks are set every 20 minutes, but you have the option to set it anytime you want (60 minutes is the maximum). 
 Here's what it looks like if your notification message is enabled.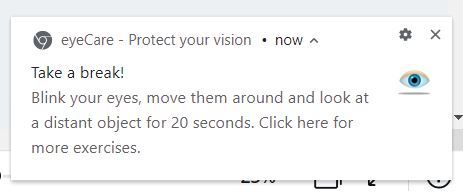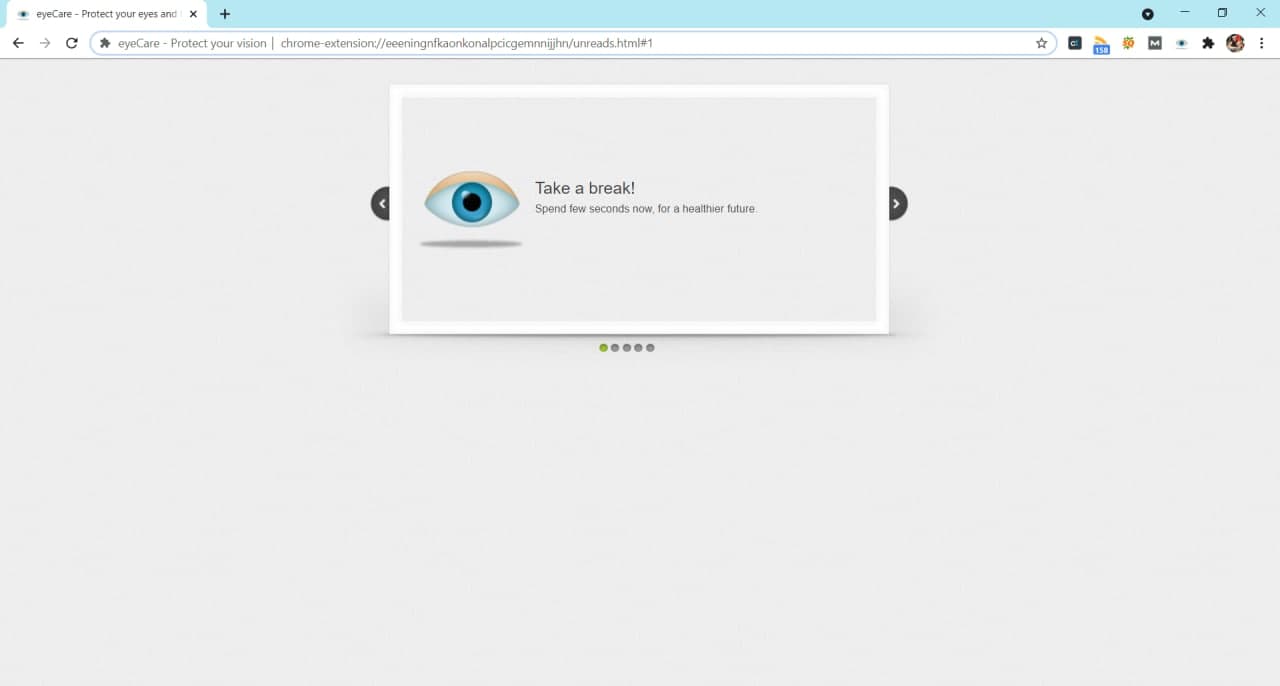 The EyeCare Google Chrome extension also suggests a few exercises you can try during your break.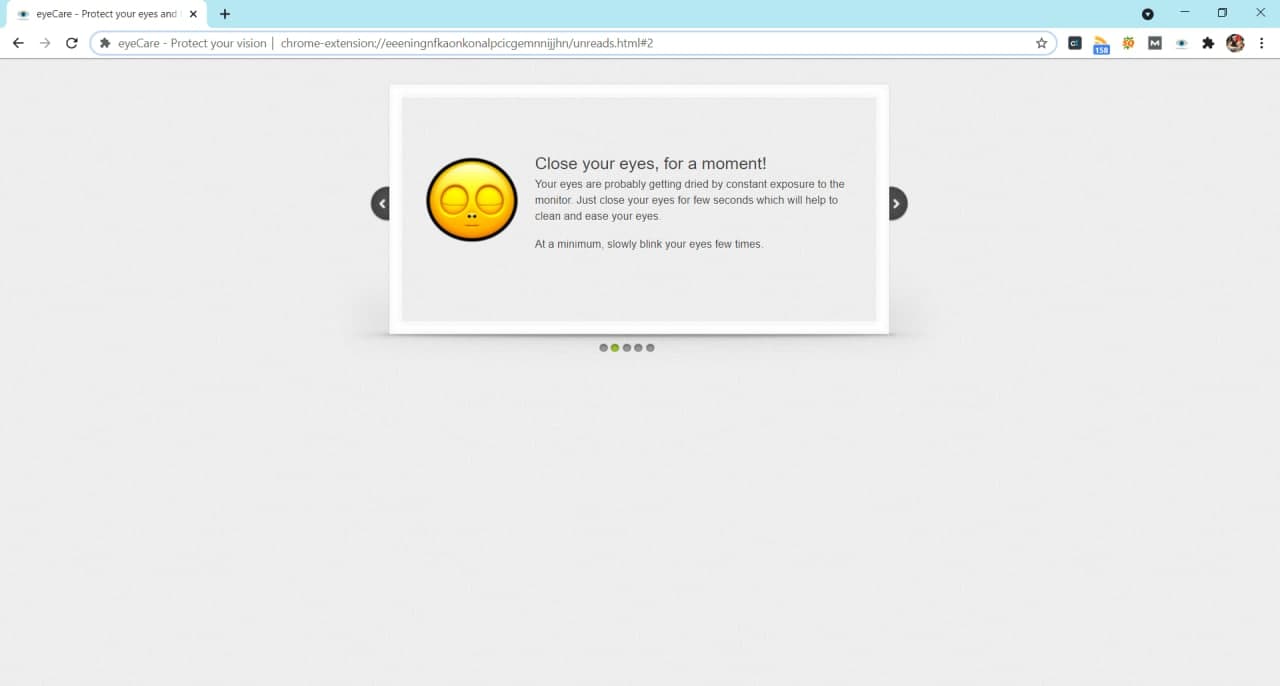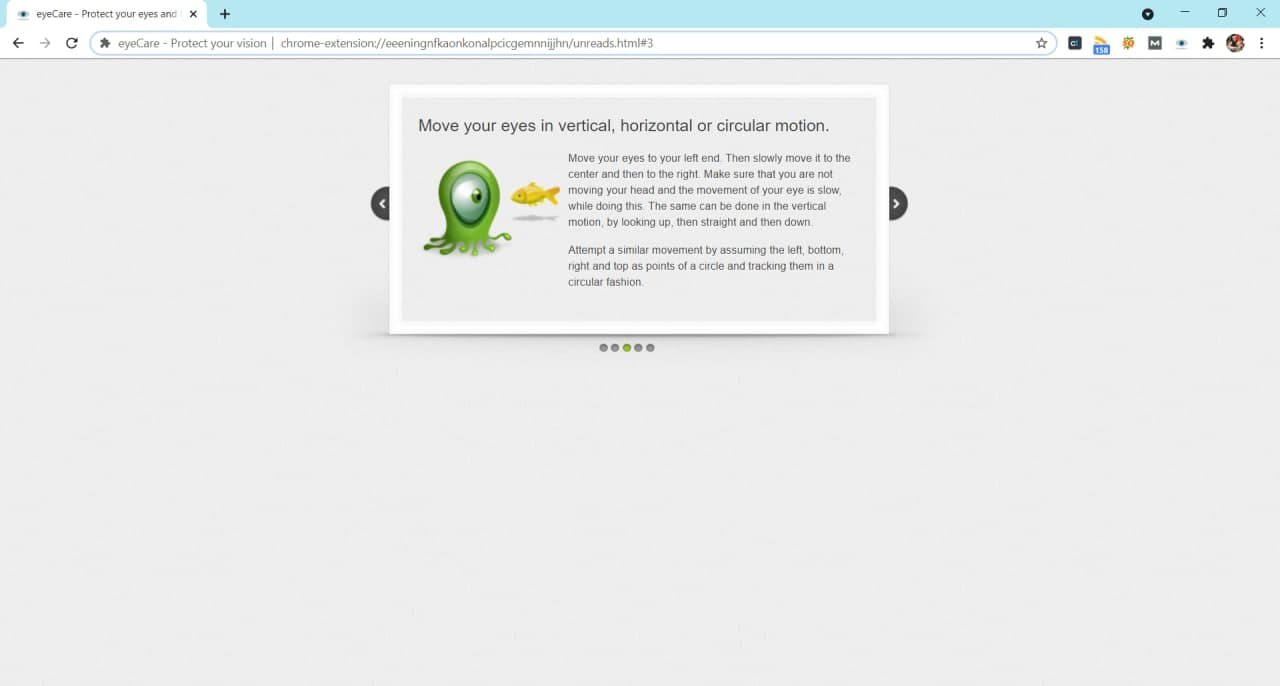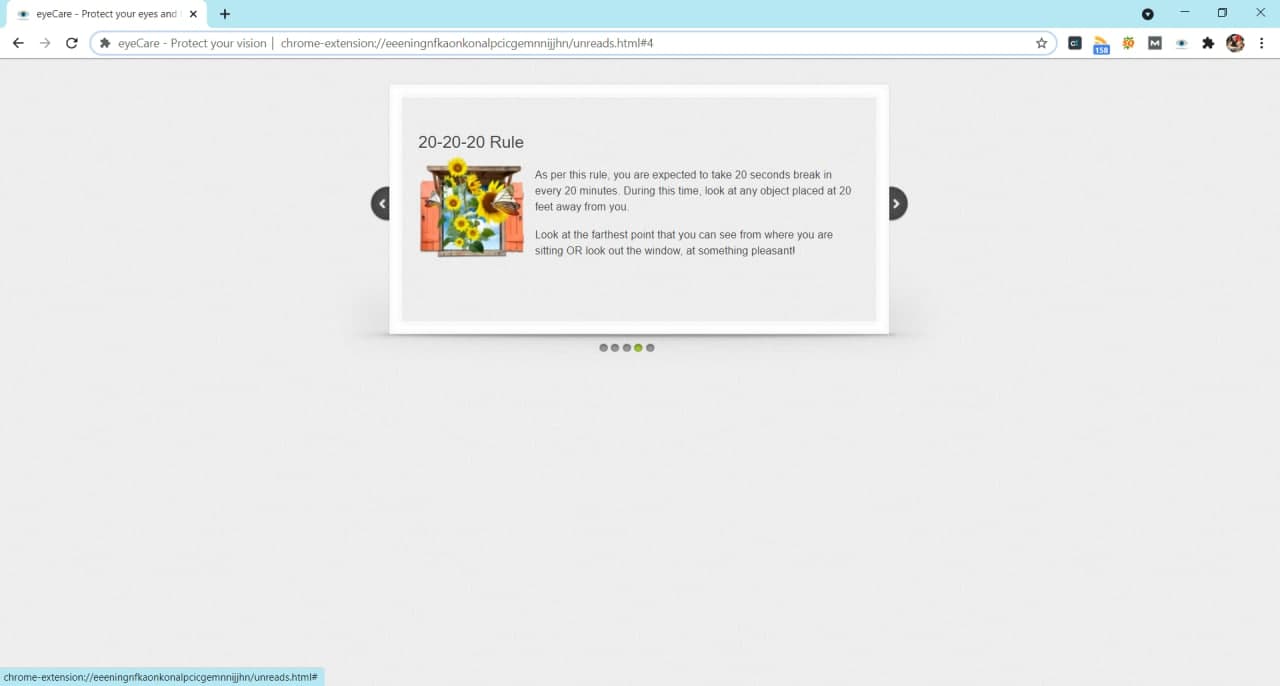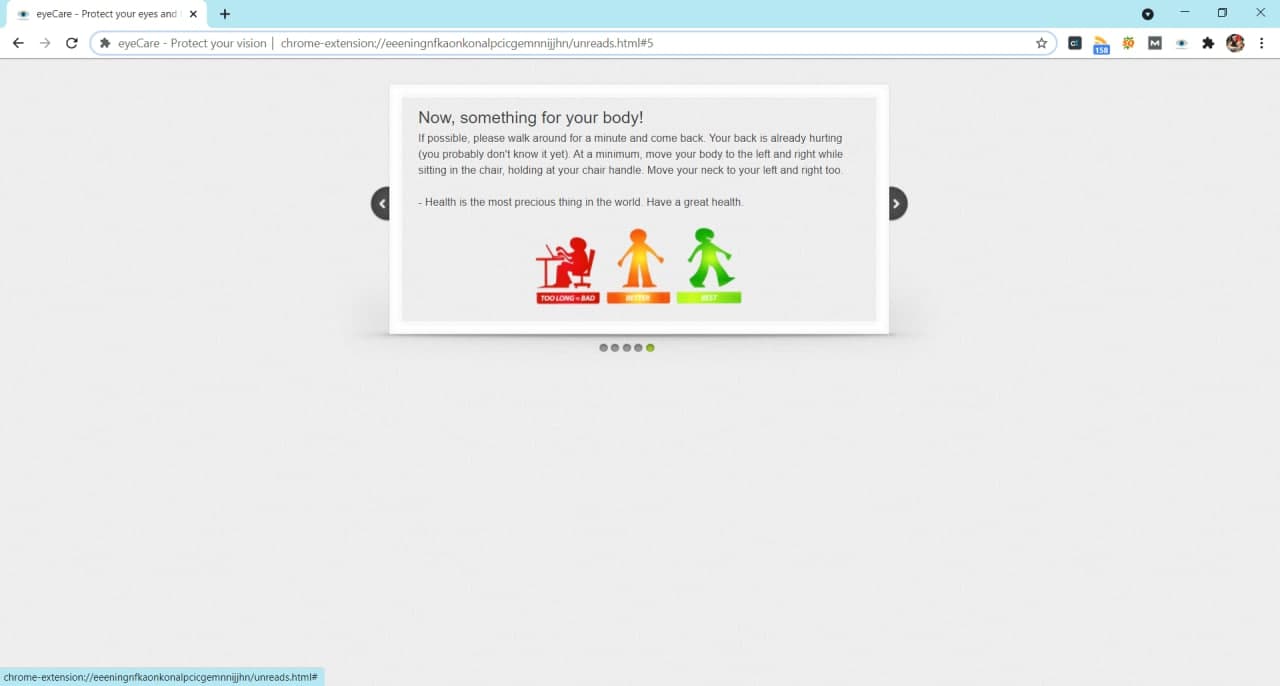 Personal thoughts on the EyeCare Google Chrome extension
When I found out about EyeCare, I was super excited to try it because I felt like my eyes really needed this kind of break. I've only been using the extension for two days now, but I can say that it's such a game-changer! TBH, I feel more productive and less tired than before. Letting my eyes rest and stepping away from the screen every 20 minutes has somehow also improved my mood and mental health. I like how EyeCare doesn't just focus on exercises for your eyesight, but it also suggests some for your body. If you've been working from home and are constantly in front of a screen all day, then you should definitely give this a try! No matter how quick, take advantage of those breaks because at the end of the day, they do make a difference.
***
Cosmopolitan Philippines is now on Quento! Click here to download the app and enjoy more articles and videos from Cosmo and your favorite websites!
Follow Lou on Instagram.